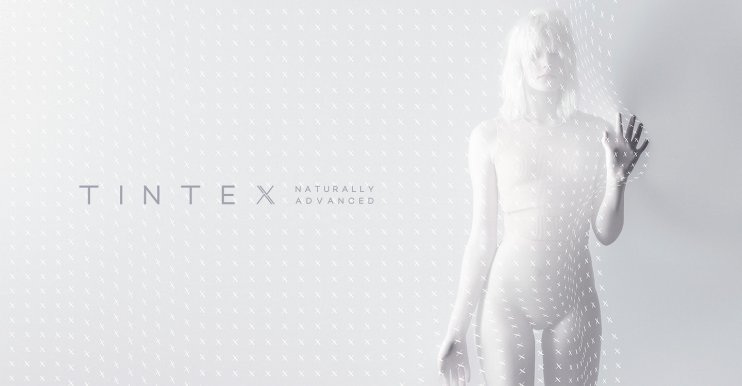 TINTEX was born in 1998 out of the creative Porto region in Europe. TINTEX began its journey, making high quality, natural based, responsible jersey fabrics combined with their core expertise using the latest and best sustainable hi-tech dyeing and finishing processes reinforcing the company's advanced vision to better supply the contemporary fashion, sport and lingerie markets.
The TINTEX vision is to build a new generation textile business that truly delivers an eco-sustainable strategy for all its production and fabric innovations through dedicated investments in technology, assets and skilled teams of specialist staff. TINTEX nurtures a strong relationship between creativity and commercial realities and its DNA helps define how new business can be done better. The vertical integration of the TINTEX supply chain and processes confirms total creative control, with technical expertise, skills and strategies deployed across its international operation to supply responsible premium fabrics that match contemporary consumer needs.
A continuous investment development program is in place to create and maintain our leading market ready business strategy that matches international customer expectations. The TINTEX journey to be a 'best in class' manufacturer of quality jersey fabrics comes from this investment, year on year, of over €26 million for its R&D schedule in cutting edge machinery, finishing technologies, design research and a modern marketing and communication strategy for TINTEX added values and how our customers benefit.
TINTEX makes smart, custom designed fashion fabrics with at least a 60% use of more sustainable materials including:> Regenerated cellulosics such as Tencel / lyocell, made from managed woodpulp sources in a closed loop system with minimal waste. > Organic cotton , BCI Cotton and Ecotec ® ( circular economy ) > Naturally organic linen > Organic wools > Cork – circular economy.
Fonte:
Para saber mais sobre a Tintex: